Online Store and Term Payments

Bank details for EFT transfer (no surcharge):
Pilates Physio Style
BSB 032 298
Acct 217814
PLEASE ENSURE YOU ENTER YOUR FULL NAME AS THE TRANSFER DESCRIPTION.
Payments for classes via PayPal / credit card below include a 2.5% handling fee. If you prefer, you may make your payment by internet banking (direct deposit) where there is no additional fee.
We accept all major credit cards including VISA and MasterCard as well as PayPal. Please ensure that you allow cookies and are not on private browsing.
During checkout, please enter your client name e.g. "JANE SMITH" under Note to Seller.
PHYSIOTHERAPY FEES - TERM 4 2017
10

week term - ALL CLASSES
1 x session / week

1 x session / week (Worker's Comp / Third Party)

1 x session / week (FAMILY / Couple per person)

2 sessions a week

1 x session / week (Sydney Uni Access Member)
1 child x 10 weeks

2 children x 10 weeks
Term Fee (Other)
Commencing midway through term,
holiday classes
etc. Please enter your amount below e.g. $255 , enter 255.00
Initial Consultation Pilates
Private Health Funds

Worker's Comp / Third Party

SU Sports Scholarship
Initial Consultation for Pelvic floor / Womens Health
Includes real time ultrasound
30 minute consultation

60 minute consultation
Private / Duet Equipment Sessions
60 min private

30 min private

60 min duet
Private / Duet Equipment Sessions 10 pack Discount
60 min private x 10

30 min private x 10

60 min duet x 10
Sydney Uni Scholarship 10 pack
Real Time Ultrasound Assessment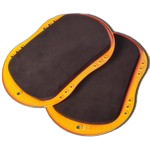 Comes in a pair. Portable, durable and lightweight! Gliding exercises work multiple muscles while also improving core stabilisation.
Made out of of soft foam. Ideal for balance, rehabilitation and coordination protocols.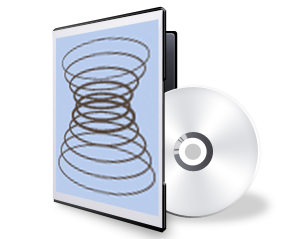 This is Trish and Lorraine's latest release. The small ball DVD is suitable for the beginner and for those at advanced levels.

The small ball is a general all over body work out. In addition to activating the inner thigh muscles, squeezing the ball between the legs has the carry-over effect of recruiting the deep abdominal and the pelvic floor muscles. Grasping the ball while performing exercises for the upper back, arms and shoulders works the deep muscles of the shoulder joint, and maintains shoulder girdle stability. Included are advanced exercises that attack the more global muscles such as the gluts and superficial abdominals.

A soft small ball can be purchased from some of the large stores e.g. Big W and K-Mart.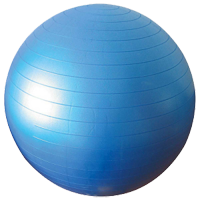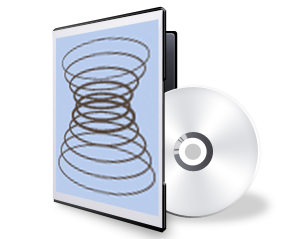 This is Trish and Lorraine's November 2013 release.

The DVD incorporates the Swiss Ball into an hour long session, including the exercises you know and love from class and some new ones to challenge your body and control.
Floor Class inc Circle Bands DVD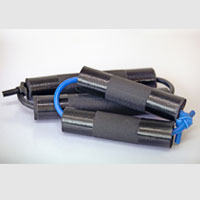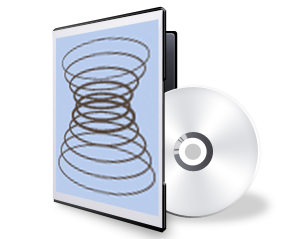 Trish and Lorraine's first DVD release. (December 2011)
This has been a very popular amongst all our clients regardless of skill level.
The DVD includes all the basic exercises and the advanced versions for those who are able to manage more advanced levels.
You can choose to incorporate the band or just follow the DVD as you would a normal mat class.
Black - heavy

Blue - moderate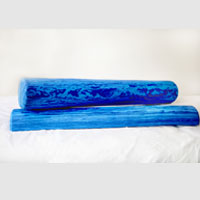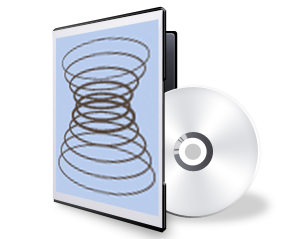 This is Trish and Lorraine's second release. (November 2012)

The DVD incorporates the foam roller throughout the 7 sections:

Warm up (6 mins), Old Favourites (30 mins), Abs & Flexion Ex's ( 10 ins), Butt and Back Ex's (16 mins), Standing Ex's (10 mins), Advanced Section (6 mins), and Massage Section (8 mins)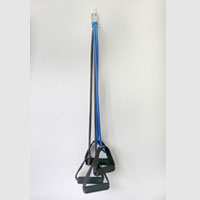 Available in 2 colours and come with snap hook for attaching to wall.
Blue and Black

Silver and Black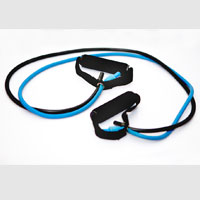 Available in 2 colours with handles.
Blue and Black

Silver and Black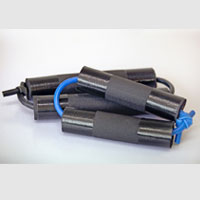 Available in 2 grades of resistance
Black - heavy

Blue - moderate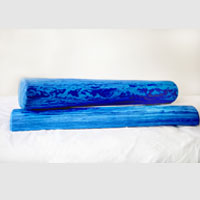 High Density Foam

15cm Diameter

91cm Length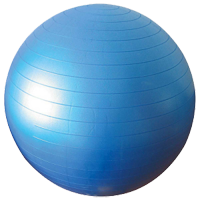 Available in:
55cm - recommended height < 5'8" (173 cm)
65cm - recommended height > 5'8" (173 cm)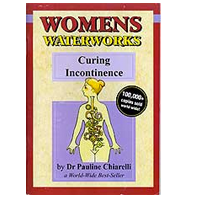 Womens Waterworks: Curing Incontinence
by Dr Pauline Chiarelli
Womens Waterworks is an easily read yet comprehensive guide to combating symptoms of incontinence. Fifty seven pages include the following chapters:
Introducing Womens Waterworks

What we've got and how it works

The multifunctional pelvic floor

The rise and fall of the pelvic floor

Not only but also

Testing, testing

Taking things into your own hands

Getting to the crux of the matter

Pelvic floor exercises - bells and whistles

Special hints for special people

Prevention is better than cure
Express Postage for DVD or DVD + bands