The entrance is via the plaza area, near the "clock" fountain. Locate the Westpac Bank near the fountain. There is a door to the the right of the Westpac bank. (Left of Picture Framer) The door is directly below the large red Westpac logo "W". Suite 3 is on the 1st floor at the end of the corridor, to the left, if you walk up the stairs.


Hornsby Pilates Physio Style
Suite 3, Level 1
28-30 Florence Street
Hornsby NSW 2077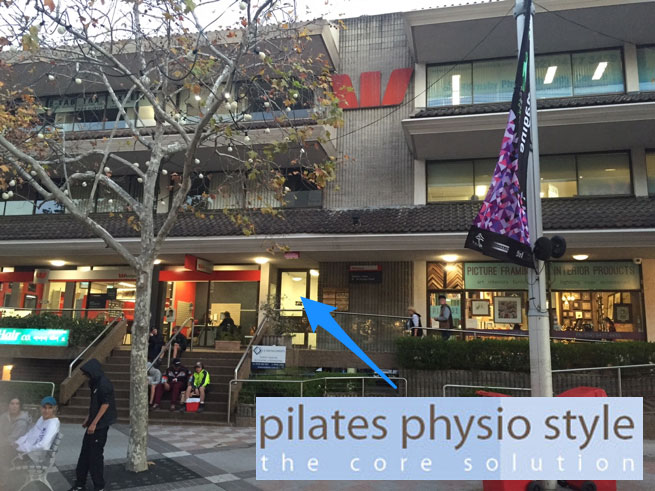 3 hours free parking is available in Westfield
After hours ( 6.15pm): to allow after hours entrance into the building please press the intercom buzzer at the door labelled 'Pilates Physio Style'.